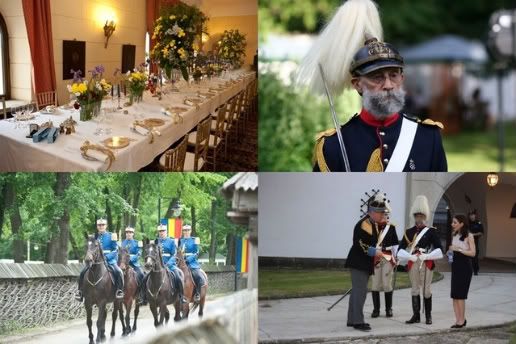 My experience with Royal House of Romania is a long and beautiful one. I've been working with them for more than 2 years, small collaborations but always learning soo many things.
Two weeks ago I had in charge a group of 57 English people who participated to a "white tie/long dress" event to the Palace. Was the first time when I saw ladies wearing tiaras, men having their decorations on. Like a fairytale...
You can see me in a few pictures.
Pictures are taken from
Prince Radu's blog
.
ps: I'm the shortest from the crowd.